How to make love well when you're a plump woman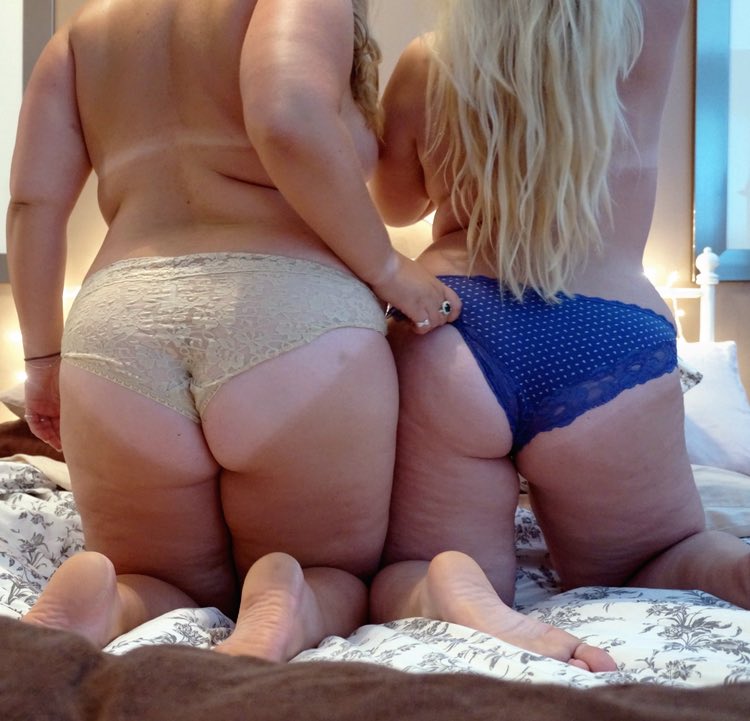 Most of the sexy women we see in the media are thin and slender, but does that mean that tall, plump and even fat women can't or don't want to have an unbridled and exciting sex life? Absolutely not! Round girls have a sex life that is second to none compared to other so-called normal women. However, it's easy to understand that certain positions can be difficult to achieve when you have a very big belly or a bulky ass. It is therefore important to know the best positions to take maximum pleasure when you are a plump woman. Positions to test with your sex play partner, to modify or arrange them to your liking and you will see that even for a BBW woman, orgasm is easy to achieve.
Here is a list of positions suitable for people with large bodies, but don't forget the important foreplay. You can be a plump woman and enjoy fellatio and cunnilingus. On the other hand, you will have to use tricks to do a 69 with your partner, but it is quite possible as we will see later.
Sexual positions for round and strong women
Take the time to read all the positions I propose, try them all or only the ones you like the most. Some of them will require a little practice but you will see that with a little perseverance you will reach powerful orgasms. In any case that's what I wish you.
1. Doggy style
Along with the missionary and the Amazon, doggystyle is undoubtedly one of the positions most frequently practiced by couples, regardless of their stature. Moreover, it pleases men who see it as a form of submission of their partner and it pleases women because the penetration is deeper. Doggystyle is also a very good position for round women, because their belly and breasts hang freely and do not hinder the man's movements. The friction of the nipples on the sheet can also be a source of excitement. The man therefore penetrates you from behind but may be embarrassed if you have a too big ass. The best advice you can give him is to spread your buttocks apart to facilitate the penetration, which also gives him a nice view of your asshole, unless he is sodomizing you naturally. Moreover, the doggy style position is ideal to stimulate the G spot.
2. The andromache
This is the overlapping position, which is also very popular. You will also find it in the sex manuals under the name of amazon (cowgirl in English since in this case it is the woman who straddles the man). It is a sexual position that appeals to many because it allows him to direct the operations and set the rhythm of the fuck itself. When the woman is lying face on her partner, the two bodies are fully in contact, offering many opportunities for exchanges of caresses, rubs, kisses and sweet words. The woman can also control the depth of penetration even if it is less than in doggy style. A little fantasy also allows the woman, while standing up, to put her hands behind her back to caress and knead her partner's balls.
It is very frequent that during sexual intercourse in this position, the woman transmits the control of her rhythm to the man who will then fuck by playing the pelvis. It is a rhythm that can quickly put the man out of breath. It allows of course vaginal penetration but also anal penetration.
Many round women hesitate to practise this position for fear of crushing their lover, whereas a small technique which consists in pushing slightly on your knees allows the man to rhythm himself the penetration. If in addition your is in love with your big breasts, imagine his pleasure to fuck you by playing with your breasts.
Of course, if you are a thin woman and your man is round, this is the ideal position.
3. The spoon
The spoon is a great position whatever the morphology of the practitioners. The man and the woman are together, the man is in the back of the woman and he penetrates her vaginally or anally. It is a very pleasant position for the woman who has nothing else to do but to let herself be done, to let herself go to the pleasure. The man can caress the breasts, the belly and the sex of the woman. He can even masturbate her clitoris at the same time he fucks her. Some find it really great and enjoyable.
It's a perfect position for the round or fat woman, but since the penetration is shallower than doggy style, if your ass is too big your man may have to contort himself to penetrate you optimally, unless he has a good length penis. Your man may also twist slightly to fully penetrate you. He can also lift your leg so that he can also see his sex penetrate you and men love that ! If you like anal sex, this position is quite suitable. You can also easily caress the man's balls and follow the penetration by squeezing his penis between your fingers.
On the other hand if your man is round, this position is not easy to implement.
4. The Octopus
Madam is lying down and puts one leg in position on her partner's shoulder. The man kneels down in front of her, slips between her thighs to slip his penis into her sex. A very erotic position because the man has his hands free to caress his wife's belly, grope her breasts and masturbate her clitoris while he penetrates her. Although more delicate in this position, the man can also sodomize his companion. What allows him to finger the sex or even to jerk her off in parallel with a sex toy.
The eroticism of this position is also due to the fact that the man can slide his hands under his buttocks and take them in full hands while he fucks her. It is a little acrobatic position but really very suitable for round women with a big belly. This is the case for positions where the round woman is lying on her back: her belly tends to flatten and her breasts move to the rhythm of her man's kidney strokes.
This is a good position for a leg massage or even footwork if one of you has a foot fetish. Learn more about foot fetish.
This position is similar to the Star or the Flaming Cross.
5. The infernal horse
The man lies on his back, both legs are bent. Sitting on him, she turns her back to him. A variant is called Portuguese Cuisine, in this case the man has his legs extended. Probably a little difficult to implement if the woman is very fat since she sits on her partner's belly but ideal if it is the man who is round. The woman sits quietly on the cushion of her belly and activates herself by undulating her hips to make her man's penis penetrate. Here only the woman is active, she controls the rhythm and thus increases the possibilities of having a powerful orgasm.
Very exciting position for the man since he has a direct view on his wife's ass. If he pushes her buttocks apart he will enjoy his partner's anus opening and contracting in cadence.
6. The butterfly
Lie down on a table ma'am. Put your legs on your partner's shoulders and lift your buttocks so that he or she can grab them. The excellent sexual position for round and even very large is the one that works best if your man is at the right height to penetrate you while he is standing on the floor and you are lying on your back on the bed or on a table. He can penetrate you with your legs against his chest. The key is to keep your legs straight so they are not pushed against your stomach and chest. The penetration is deep and intense but a little risky if the lady is very heavy, as the table may tip over at the moment of orgasm.
A variation is the Padlock: it is the same position but madam tightens the waist of her man with her legs. She is more in love, more erotic but leaves less room for the man to move.
7. The Drunken Boat
It is also a position close to that of the Paillon: the woman lies on her back, pulls her knees towards her chest and stretches her feet upwards.
The man on his knees penetrates her. In this position, the woman can caress her man's balls. Very suitable for rounds, but women who are too fat may have some difficulty bringing the knees back towards them.
It is ideal for deep penetration. You can leave your feet against his chest or shoulders, wrap your legs around him as in the Sex Padlock position or even bend at the knees and let your feet rest flat on the bed if your legs are long enough to do so.
Of course, these are just a few of the sexual positions recommended for fat women. Don't be afraid to be creative and imaginative and try anything that comes to mind, the important thing is that everyone is comfortable!
One of the main reasons why plump women are afraid to ride their guys, especially BBW's, is fear of their appearance. Yes, your plumpness may swing to the rhythm of a man's pecking. But your partner knows what you look like, and has already chosen to have sex with you. If he asks you to be on top of him it's because he wants to look at you !
Also, you must do your best to focus on how the sex feels and not on how you look. Even the most beautiful people can put themselves in unflattering positions, but you know why they do it? Because it feels good for them or their partner! If you're constantly worried about your appearance, it's unlikely that you'll relax enough to enjoy it and reach your orgasm!